Viva! is the UK's leading vegan campaigning charity, specialising in undercover investigations and high-profile animal campaigns. Founded in 1994 by Juliet Gellatley, we have spent almost 30 years creating a kinder, more sustainable world for humans and animals alike.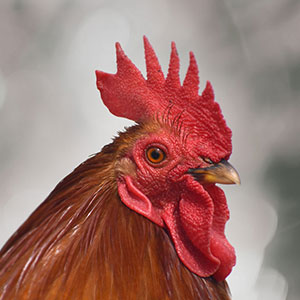 Viva! Animals launches dynamic campaigns to expose factory farming – an atrocious industry which has taken over meat, dairy and egg production. Most animals spend their short lives in misery, imprisoned in squalor and exploited for human use. Their endless suffering is kept out of sight behind closed doors and so it falls to Viva! to expose the truth. We film and photograph the conditions on factory farms to show the public how animals really live and urge them to choose vegan.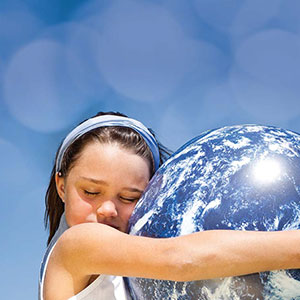 Viva! Planet highlights how livestock farming is destroying our planet. Animal agriculture is at the heart of almost every huge environmental catastrophe, including the climate crisis. We present the latest scientific research in our headline report Envirocidal and actively campaign on environmental issues as part of our huge Vegan Now campaign. We encourage people to move towards less resource-intensive diets, by choosing vegan.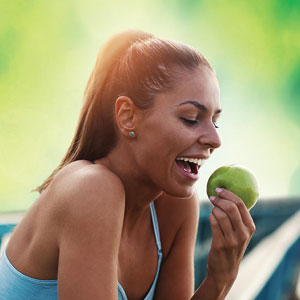 Viva! Health is on-hand to support people on their journey into veganism. We take the latest scientific papers and make them accessible for everyone, creating factsheets and combating misinformation about health and nutrition. In our landmark Incredible Vegan Health Report, and many campaigns – from diabetes to obesity – we provide all the evidence as to why a vegan diet keeps people healthier, living longer and protected against degenerative diseases.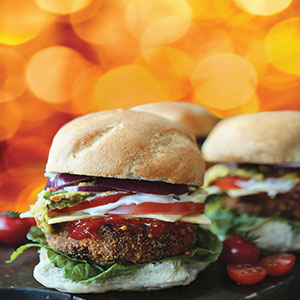 Viva! Lifestyle shows how positive and easy it is to go vegan. From our Vegan Recipe Club and 30 Day Vegan – packed with delicious tried and tested recipes – to the Viva! Shop which offers vegan fashion and food, it has everything you need to get started. We also produce a wide array of materials to help  people go vegan – sending out thousands of Vegan Super Packs, guides and leaflets. We also talk to people directly with our many friendly street actions with free vegan hotdogs, cappuccinos, milkshakes and ice-cream.
The world is changing and Viva! is leading the vegan revolution!
1994
Juliet Gellatley launches Viva! with the support of our Associate Director Tony Wardle and a kind donation from life-long supporter Audrey Eyton.
Viva! launches Convert-a-Parent campaign gaining coverage in 180 regional papers and coverage across nationals.
1995
Viva! organises successful children's marches against live export, with hundreds of kids marching in 12 cities and TV coverage of animal cruelty.
1996
Viva! launches a campaign against religious slaughter gaining national TV coverage and major radio broadcasts.
1997
Supermarkets drop kangaroo meat after major successful Viva! campaign in the UK and Australia.
1998
Supermarkets drop ostrich meat and the industry collapses – acknowledging Viva!'s campaign success.
1999
Viva! launches their Ducks Out of Water campaign, fronted by Twiggy and gained nationwide TV and press coverage.
2000
Supermarkets ban duck debeaking, after a successful Viva! campaign.
2001
Viva! launch their Sentenced to Death campaign, supported with demonstrations and press launches.
Viva! Poland is born with their first campaign, Journey to Death, about the horse meat industry – resulting in a dramatic drop in live horse exports.
2002
Viva! produced 'Not in My Name' featuring a host of celebrities to speak out against factory farming — including Joanna Lumley, Paul McCartney and Jerome Flynn.
Viva! organises six regional End Factory Farming rallies which have a huge turnout, attracting thousands of supporters.
Viva! partners with GMTV to expose turkey factory farming, broadcasting the shocking footage to millions of viewers.
Viva! launches Viva! Health, providing fully referenced resources about vegan health and nutrition. Its first campaign highlights why a vegan diet is healthier for children and exposes the appalling national junk food diet.
2003
Viva! conducts undercover investigations on chicken farms which gained national media coverage.
2005
Viva! launches the Dark Side of Dairy – a comprehensive look at dairy farming in the UK.
2006
A giant pint of pus is taken to the Department of Health as Viva! launches White Lies, exposing the health impact of dairy. At King's College, Juliet Gellaltey, Dr Justine Butler, Professor Jane Plant and Professor T. Colin Campbell speak to a packed audience and gain international media attention.
Globesity is launched – showing why meat eaters are more often obese with the first ever Vegan Health & Slimming Show.
2007
Viva! takes Heather Mills undercover on a pig farm, to film conditions and campaign to ban farrowing crates.
Viva! launches the 'HOT' campaign, fronted by Heather Mills, which discusses the connection between climate change and animal agriculture. It splashes across national media.
2008
Victory as the Welsh government drops the badger cull, following extensive campaigning by Viva!.
2009
White Meat Black Mark campaign launches, challenging the long-held myth that white meat is healthy.
Viva! launches the Incredible Veggie Roadshow, the first vegan festivals of its kind. The roadshow ran for many years and later evolved into the Viva! Vegan Festivals.
Viva! Health launches their fish campaign, highlighting that fish is not a health food.
2010
Viva! goes undercover on a 'Happy Egg' farm, exposing the atrocious conditions and releasing the footage.
2011
Viva! exposes a Cadbury dairy farm, filming undercover footage of a calf being shot – a useless by-product of the dairy industry. Viva! campaigns in UK cities, using the slogan 'Death by Chocolate'.
The Big-D campaign launches, on how vegan diets can reverse/prevent diabetes type 2.
2012
Viva! joins the National Demo Against the Badger Cull, joined by Brian May. They campaign and leaflet, holding demonstrations in major cities.
2013
Viva! launches Nanny State – exposing the cruelty on the largest intensive goat farm in the UK.
Viva! celebrates more victories, including campaigning against US style mega farms coming to the UK.
Victory as Amazon, among other retailers, drop foie gras following a successful Viva! campaign.
Break Free: why you should avoid dairy to achieve healthy bones launches.
2014
Viva! go undercover on a chicken farm as part of their 'Life is Cheep' campaign.
2015
Victory as Iceland drops kangaroo meat, after Viva! held a funeral procession in their stores.
Viva! investigates battery cage piglets at a farm that supplies Morrisons – resulting in national media coverage and the cages being dropped.
2016
Viva! launch their Face Off campaign, the first UK group to film undercover in factory farms and record to camera. The campaign covered chicken, dairy and pig farming. Viva! went on to produce a VR film which asks the public to Face Off to the pig industry.
Viva! launch their 'Cracked' campaign, filming undercover on egg farms and taking the footage on the London Underground.
A trailblazing report, The Incredible Vegan Health Report launches – based on the latest scientific research exploring why vegan diets are the best for your health.
Viva!'s Vegan Recipe Club hits 50,000 followers. The recipe club is still going strong today and has many hundreds of tried and tested recipes.
2017
Viva! launch the UK's first vegan cinema advert, using footage from the investigations and their rescue of a pig called Hope and her six babies.
Victory as Lambrook Pig Farm closes, following a high-profile Viva! campaign.
Juliet is joined by Peter Egan to protest the National Pig Awards in London.
Viva! launched their Hogwood pig campaign. The campaign lasted over three years and ultimately Tesco and Red Tractor dropped the farm.
2018
Viva! returns to Hogwood and organises over 150 demonstrations across UK cities outside Tesco stores.
Viva! tours the UK in a vegan ice-cream van, Viva!licious, handing out dairy-free ice-cream to the nation!
Viva! launched their TRASH campaign, with huge billboards and back-to-back radio, centred around the fact that 95,000 male calves are shot in a year, a useless by-product of the dairy industry.
Viva! launches the first vegan YT ad – reaching over one million in a month.
2019
Viva! extends their street outreach, handing out dairy-free cappuccinos and starting conversations about the dairy industry. Later in the year, Viva! gives out vegan hotdogs as part of 'No Porkies' and vegan milkshakes during the tour of UK universities.
Tesco and Red Tractor drop Hogwood farm. Viva! begins producing their documentary HOGWOOD: a modern horror story.
Viva! launches Vegan Now to a packed room at a press launch in Brighton, fronted by Michael Mansfield QC and is in every national newspaper. The campaign video hits one million views on YouTube.
On World Vegan Day, Fearne Cotton and James May speak out to encourage people to go vegan for 24 hours, as part of Viva!'s #GoVegan24 campaign.
Victory as Gravel Farm – a turkey farm – is dropped by Red Tractor, following an undercover investigation by Viva!.
Viva! produces the first-ever YT Christmas ad to expose turkey farming.
2020
Viva! launches 3 in 4 showing how pandemics emerge from trading wildlife or factory farming. It gains nationwide media coverage.
Two videos are produced on the origins of coronavirus and why pandemics are caused by animal exploitation – both go viral being viewed by 2 million in a month.
Viva! launches viral Choose Vegan billboard campaign asking people 'When did you last kill an animal?'.
Our undercover investigation into two British pig farms exposes shocking conditions at farms supplying Morrisons.
Viva launches HOGWOOD: a modern horror story, a new documentary voiced by Game of Thrones start Jerome Flynn about the notorious Hogwood pig farm.
Red Tractor terminates approval of Flat House pig farm in Leicestershire following Viva!'s undercover investigation.
V7, Viva!'s brand new seven day vegan meal plan launches!
Viva! teams up with Million Dollar Vegan to provide and distribute 2,000 vegan meals to homeless people.
Viva! launch their Slash The Risk campaign placing billboards in West Midlands and Bristol reaching an estimated 12 million people.
An investigation into Scottish salmon farms supplying Co-op, Sainsbury's, Lidl, Aldi, Morrisons and M&S reveals putrid conditions. The investigation is covered in a Daily Mirror exclusive.
After an undercover investigation into three British intensive Red Tractor turkey farms, Viva! reveals shocking scenes of suffering and abject animal cruelty. The investigation has an exclusive in The Independent.
2021
Viva! investigates four rainbow trout farms supplying high-end supermarkets and 'luxury' food retailers. Following our investigation, the RSPCA removed Test Valley Trout Farm's RSPCA Assured certification and our investigation made the national papers.
Our Save a Baby campaign launches in the Spring, reaching a staggering 10 million people across the North West of England.
Viva! investigates three Red Tractor-assured farms, contracted by Britain's largest poultry producers. Our findings were released in an exclusive with The Independent.
A pig breeding facility was forced to close following a Viva! investigation where farm workers were recorded 'thumping' young piglets.
Viva! launches The Big Three, reaching thousands more people, giving away delicious alternatives to chicken, cheese and chocolate.
During COP26, Juliet and Peter Egan go to 10 Downing Street to hand in our End Factory Farming Before It Ends Us petition.
Juliet wins the St. Francis award
We launch one of our biggest appeals to date, to create what would become an award-winning vegan advert for Channel 4.
Viva! launches a week of action to spread awareness of the climate crisis as part of our Vegan Now campaign.
Viva! produces 'This is Fine', an animated short film, based on the viral meme, about the climate crisis and its ties with meat.
Viva! tours the country in a burger van handing out free delicious vegan burgers to spread awareness of our Vegan Now campaign.
Viva! launches a Vegan Now billboard campaign across the country during COP26 and holds outreach events in Glasgow for the first two days of the summit.
Viva! Health publishes new health and nutrition guides, launches our thriving vegan children section and publishes over 40 articles in Plant Based Magazine and Viva!Life.
Viva! launches the new VRC website and app and creates a professional ad campaign to promote them.
Viva! launches the new podcast format and secures interviews with some high profile vegans.
A number of generous people fundraised for Viva! becoming Viva! heroes.
Viva! Shop produces lots of new great vegan products for the Viva! Shop website.
2022
Viva! partners up with Tranmere Rovers as they encourage their fans to try vegan this month. News of the partnership is covered by BBC Merseyside, Einpresswire and BusinessGreen.
Viva! reaches crowdfunding target to air the Viva! TV ad 'Takeaway the Meat'.
Joey Carbstrong interviews Juliet for a documentary he's making. Pigs are the main focus although it widens to include other animals.
Viva!'s 'Factory Farms – a breeding ground for disease, the pandemic threat of animal agriculture' is released.
'Takeaway the Meat' TV ad launches, with 230 ad spots, reaching 16 million people, and appearing during prime time shows, including The Great Cookbook Challenge with Jamie Oliver, Come Dine with Me, First Dates, Sunday Brunch and many, many more. Skylark Media and Viva! win a Silver Drum award for the ad.
Viva! and Skylark Media win twice for 'This is Fine' at the Drum Awards - joint gold for Animation/Illustration (with Aardman) and bronze for Online Viral Ad.
Viva! Farming launches in Birmingham, with a live debate: 'Is the future of sustainable farming animal-free?'
Viva! releases bird flu video, linking it to factory farming. This is followed by our bird flu campaign.
New appeal launches for Viva! Poland to help provide support to Ukrainian animals in need. Polish animals were rehomed in the UK room and Viva! supplied tonnes of animal food.
Viva!'s Sea Lice campaign was launched to highlight the plight of factory farmed fish and the parasitic invasion of sea lice across the UK's salmon and trout farms. Viva! releases two videos, which gains hundreds of thousands of views online.
'HOGWOOD: a modern horror story' launches on Netflix. Screenings are held around the country.
Viva! Farming Coordinator Kerri Waters appears on GB News debate 'Can going vegan save the planet?'
Viva!'s duck investigation launches: 'Appalling conditions filmed at Lincolnshire Duck Farm supplying major egg suppliers.'
Viva! releases Dr Justine Butler's 'Nature in Danger'.
Viva! launches environment campaign about carbon labelling on menus and a petition urging the government to prioritise carbon labelling over calories.
Eating the Earth campaign launches, and includes a webpage with innovative wildlife map, and campaign videos and leaflets.
Viva! does a third La Burger Tour, encouraging the public to ditch meat.
Viva! starts a petition to stop schools and farming animals, following the rescue of Boris the pig.
Viva! is pleased to report that as of November 2022, Flat House Farm is no longer housing any pigs. A trial was brought by Trading Standards following their investigation into Flat House Farm, which was triggered by Viva!'s own investigation.
Viva!'s Rory Cockshaw runs from dusk to dawn in memory of turkeys who will be killed for Christmas dinner.
Justine is quoted many times in print and online news outlets, highlighting the pros of going vegan for good health and living longer.
2023
In honour of Veganuary, Viva! gives away free Vegan Starter Kits on freesamples.co.uk
Viva! releases an investigation on a giant diary farm supplying Freshways, whose customers include Costa Coffee, Iceland, British Airways, Budgens and Londis, where cows are neglected and left in filth.
Viva! holds an exclusive screening and Q&A of 'HOGWOOD: a modern horror story', in London, with Jerome Flynn.
'The True Costa Dairy' campaign launches, following the dairy investigation, and includes videos, social media, and days of action outside Costa Coffee shops, which is heavily covered by the press.
'Eating the Earth' animation is released - a revolutionary environmental campaign that reveals how eating meat and diary is destroying the environment and the world's wildlife. Created by Skylark Media for Viva!.
Viva! and Home Farm is written about in Private Eye: 'An inspector calls ahead'.
Rory was on Radio Cambridge to discuss Cambridge University's decision to go vegan.
'Balance Vegan' was developed by Viva! Health in response to the AHDB's constant promotion of meat and dairy as being essential to those who want to 'eat balanced'.
Scroll up